Since I'm in the tutorial mind-set right now, I thought I'd mention this little gem. Here's how you can read the ControlLogix (or CompactLogix) PLC system time into a UDT so you can use the current time value in your ladder logic program.
First I created a UDT called "TIME":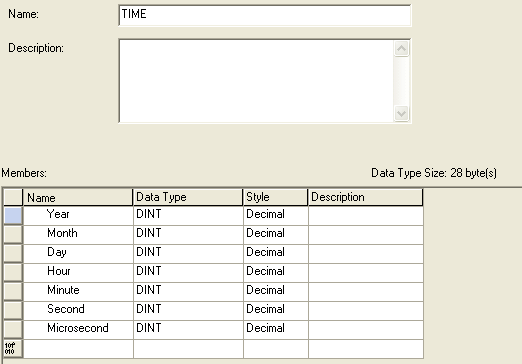 Then you just need to use the GSV (Get System Value) instruction with the WallClockTime class, and LocalSystemTime attribute to read the controller's time into an instance of your UDT (here I created a new tag called LocalDateTime of type TIME). Note that I used the Year element of the LocalDateTime tag as the parameter, because that's the first address of the tag. It starts writing there but fills in the entire UDT with the time values: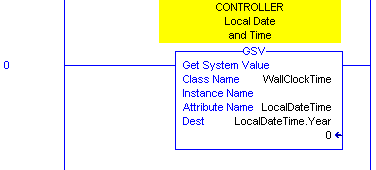 Now you can program your sprinklers to turn on and off in the middle of the night!

10 comments