This is part of an RSLogix 5000 Tutorial.
The first step in creating an automation program in RSLogix 5000 is to create a project. When you first open RSLogix 5000 you will be presented with a Start Page, and it's easy to select New Project from this page: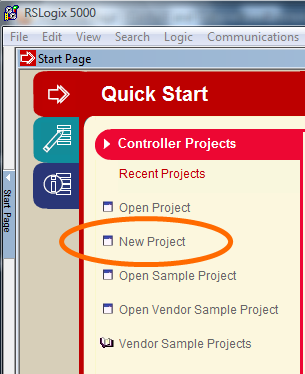 Clicking New Project will open the New Controller dialog: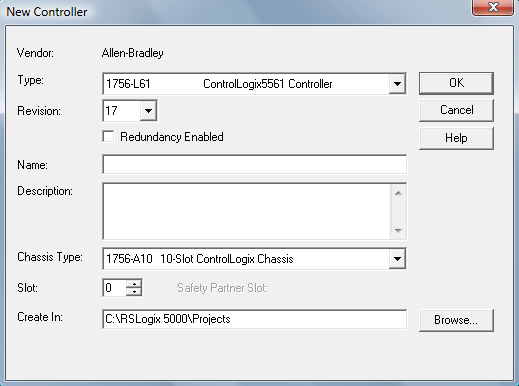 The defaults in the New Controller Dialog are fine (a ControlLogix 5561 controller with a 10 slot chassis, and the controller in slot 0 of the chassis). Just enter a name for your controller in the Name field and click OK. The dialog will close and the left side of the window will display the Controller Organizer panel: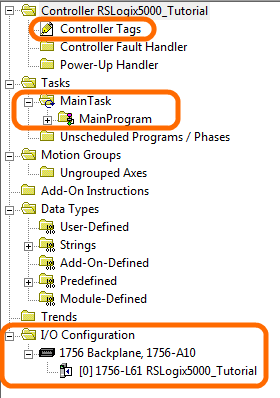 I've highlighted the most common and important elements in the controller organizer tree:
Controller Tags: Similar to memory files in the old SLC 500 or PLC/5 processors, this is where you can see all your "tags", a.k.a. variables or memory locations, that are visible by all of your logic.
Main Task & Main Program: This is the default container where you put your logic. You can create more tasks and more programs. Each program can have local tags that are only visible by that program.
I/O Configuration: This is where you setup the physical components of the system like input cards, output cards, motion controllers, VFDs, etc.
I will expand on all of these in later sections of the tutorial.